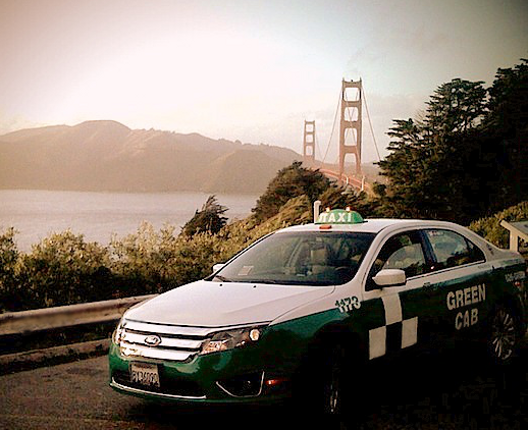 2013 SF Green Cab LLC,. All rights reserved.

SF Green Cab LLC is a carbon neutral, driver owned and operated, taxicab company located in San Francisco, CA.

To provide safe, courteous, efficient and reliable taxi service, in an environmentally responsible manner, through a worker run cab company, democratically organized and operated on the principle of equitably shared rights, rewards and responsibilities, in a safe industry haven where workers can speak and act in their own behalf without fear of retaliation or punishment.